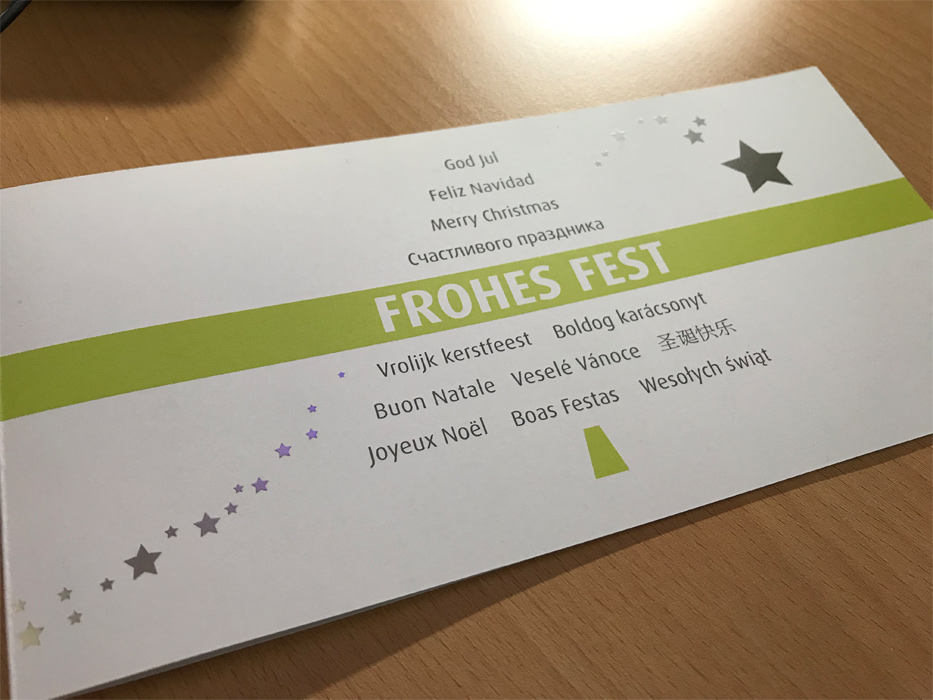 The Springer GmbH wishes a pleasant christmas season – with wonderful sundays in advent, a peaceful celebration and finally with a healthy start into the new year.
`Time stays long enough for anyone who will use it.´
-Leonardo da Vinci-
We will also use this oportunity to present
our free newsletter
to you. On this way we would like to send you regularly news about the company Springer. For all interested parties exists a form on our website to register for the free subscription so you don't have to miss any news of the firm.
We wish a happy holiday season and good luck, health and success in the new year to all customers, partners, colleagues and long-standing contacts.