Dynamic development

The Springer GmbH located in Stuhr was founded in january 2001.
Currently there are round about 200 employees in total. The operating area includes actually 11.000 m².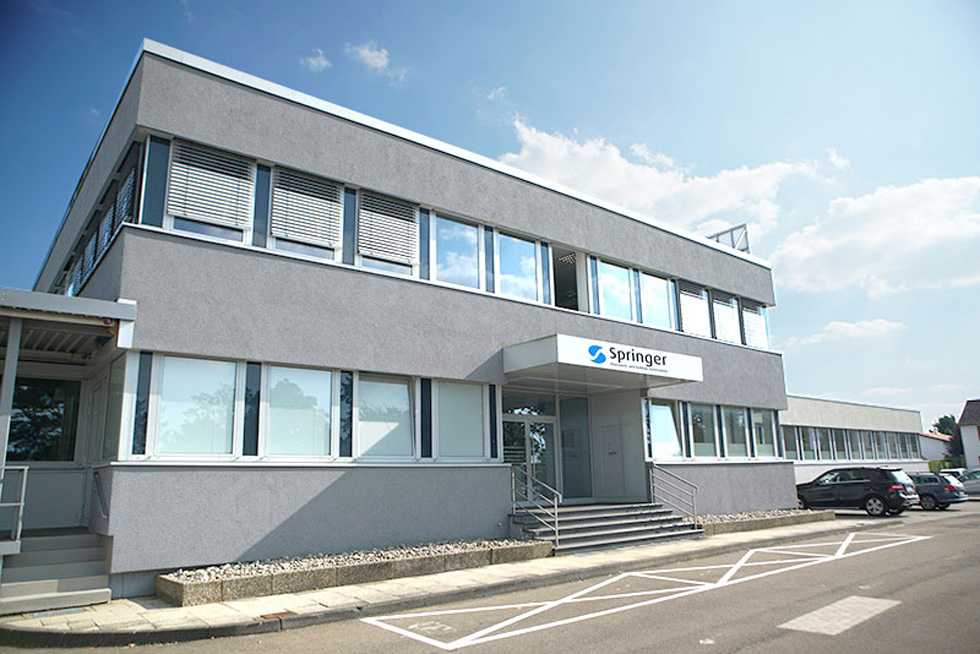 Central tasks and operating areas

Our core business consists of the development, engineering, production and installation of systems and components for press plant and body shop automation. We supply the automotive industry and their suppliers worldwide. Metrology and engineering services complement our range of services.



Further experiences and innovations
2016 the Axel Jürgens Automation GmbH became a part of the Springer Group and complements the portfolio of the corporate group with services and products of the plastic processing industry. The newly formed division "Plastics" of the Springer Group is able to refer to long-standing construction experience in special machine construction and in robotics.


Besides the construction of
gripping systems for injection moulding machine robots
we optimise very successful all production processes with all kinds of special installations for the injection moulding machine and we provide competent support for our customers with their automation projects. Renowned manufacturers of the automotive industry use our products worldwide and benefit from high process reliability.
Our solutions represent an optimisation of the production processes of our customers and enable a significant competitive advantage – by constant innovation and the consequent advancement of our components.