Gripping systems for the plastics industry
Long-standing construction expertise combined with high potential for innovation


Springer Systems Plastics provides gripping systems for the plastic processing industry and optimizes furthermore very successful by special installations all manufacturing processes og the injection moulding machine.
With this knowhow we offer our customers competent support for all automation projects.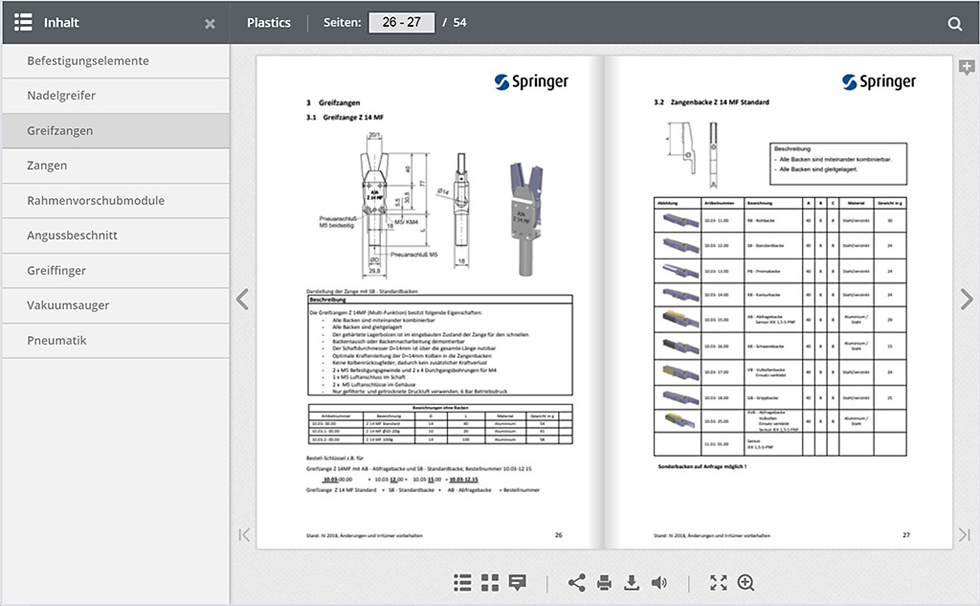 You can open or download our catalogue in a new tab of your browser with one click on the button below.
In the opened view you can download or print single pages as PDF. The navigation to the different pages works with the arrows left and right, via index or by entering the page number directly into the input field.
If you need the complete catalogue offline, than choose the
PDF file, you can download with one click
. You can see the flip animation only online in your browser.
Our flip catalogue