New apprentices 2019 – welcome!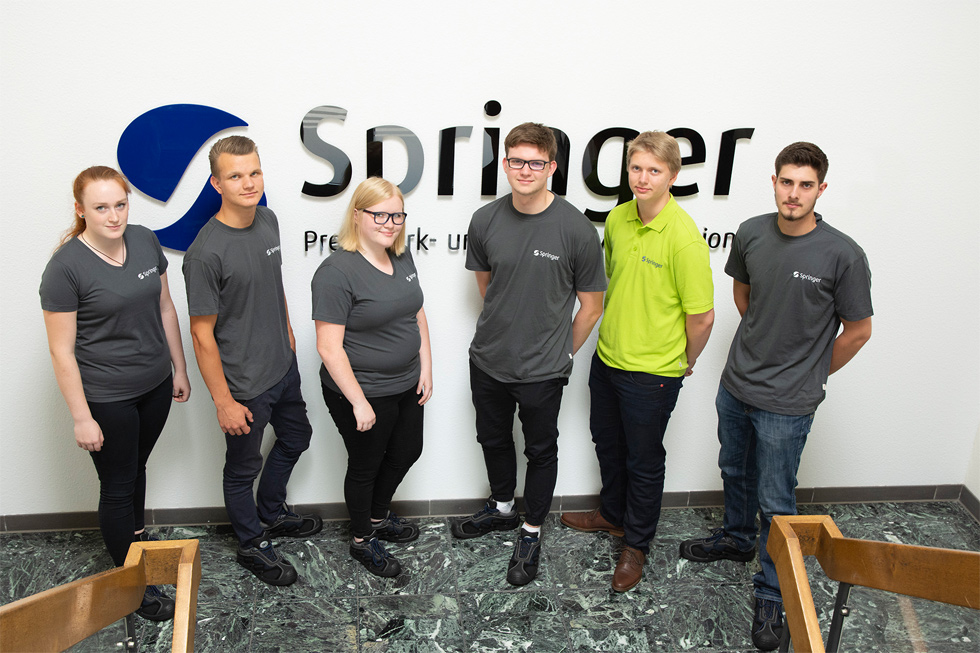 On 1 August six new apprentices took off into their professional future at Springer. With round about 130 other apprentices they were welcomed at the Stuhrer Rathaus amongst others by the deputy mayoress Sigrid Rother during a
little ceremony
into the work life.
Lisa Marie Junker and Marco Thielmann begin their apprenticeship as cutting machine operator in the chipping production.
Julius Lehmkuhl starts his training as technical product designer in the development department. Lukas Larisch and Herr David Daniel begin their education as industry mechanics in the assembly department. Marie Bremer starts her apprenticeship as industrial clerk and gets to know the majority of all the devisions in the company.
We warmly welcome all our new apprentices at the Springer GmbH, we wish a good start and a successful training! The new vacancys for an apprenticeship in 2020 you can find as always here: