New lathe optimized with Conmatix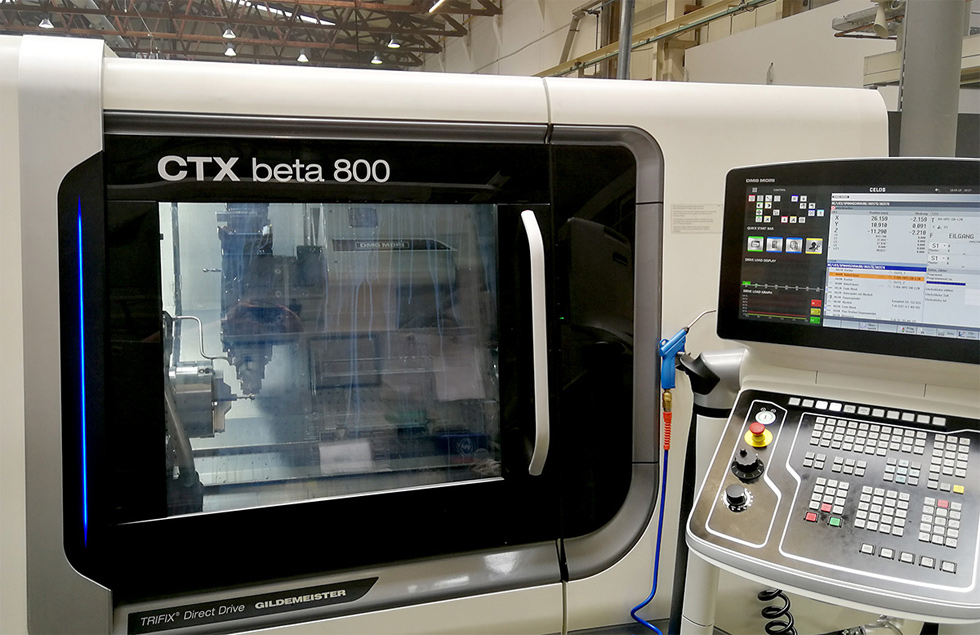 In our
chipping production
we linked the new lathe DMG CTX Beta 800 with Siemens-control to our CAM system. With the
support of the company Conmatix
the linking ran fast and smoothly – as with all the other projects with them in the last 7 years.
The external programming provides faster machining strategies and higher capacities at the machine. Furthermore we prevent collisions by the machine simulation.
We plan to link three other machines this years with Mazatrol control also to our CAM system and to increase consequently the efficiency of our production.