Zukunftstag 2019: Mount and sign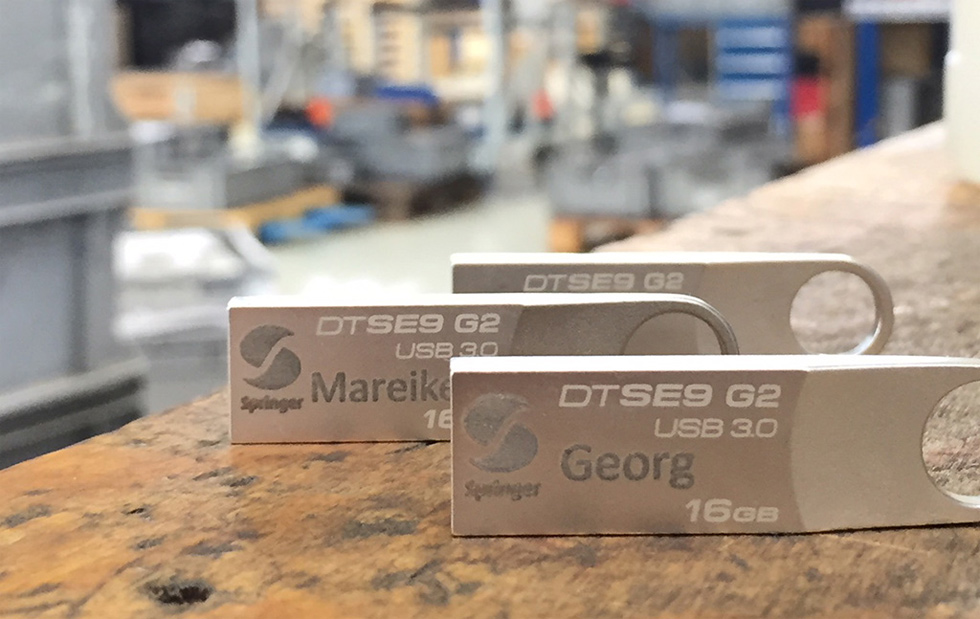 At 9 o'clock in the morning on 28 march eleven pupils started with us into the Zukunftstag at our location at Stuhrbaum. After the official welcome we showed them a short company presentation for a first quick overview.
Afterwards we gave a tour through several areas, which led all
participants at the end to the assembly hall. There we presented them a
detailed insight in the production of our products. A technical productdesign trainee explained a version of our clamping grippers in the CAD-software Catia and showed the group of pupils how to mount it piece by piece.
A special highlight this year was the demonstration on one of our
marking machines. Everyone in the group got an own USB-stick from us and
had the chance to let it sign with their first names, so that everyone
could take home a personel souvenir from our "trial day".
We will remember this day in positive recollection and we are looking forward to many curious young heads in the next year!