Handling systems for the press plant automation

Innovative transfer systems
Handling systems for press plants are depending significantly on flexible components. They have to fulfil the different environmental conditions and component geometries.

The Springer standard kit with system components is the base for a targeted solution – exact tailored on the requirements. If nevertheless a product has to be modified or newly designed, we are also happy to take it over for you.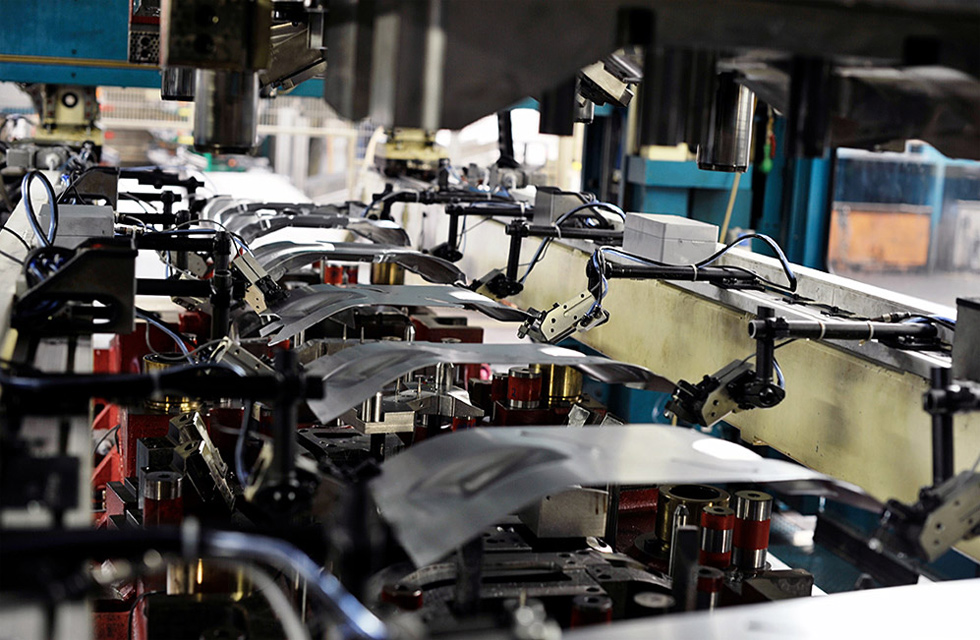 Our needs-oriented solution approach results in the following benefits for you:
Reduction of the component diversity to be maintained
Delay-free modifications and fast recommissioning after a failure-related downtime
Significant weight reduction through compact and flexible design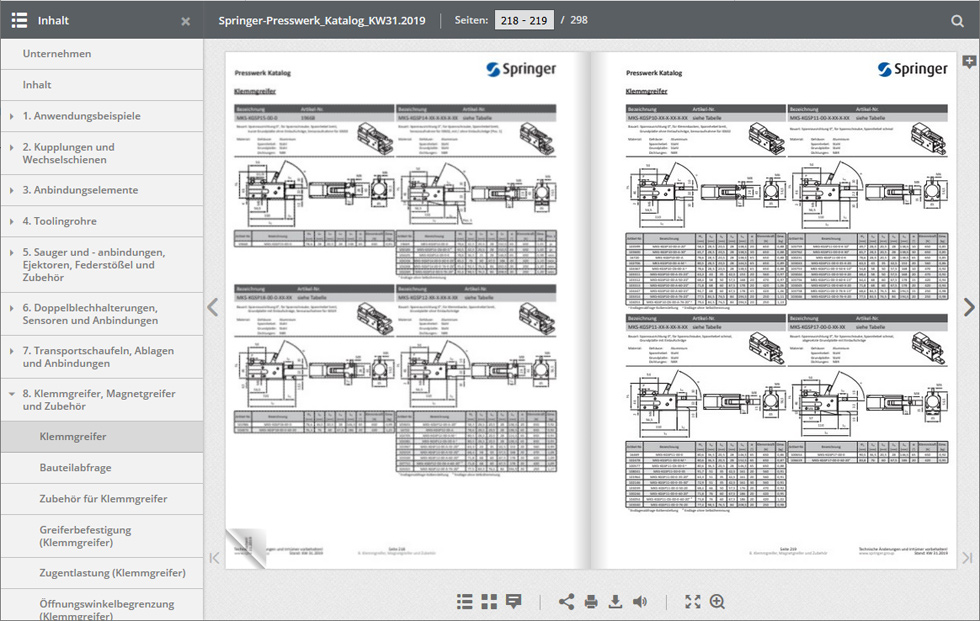 With one click on the button below you can open or download our catalogue in a new tab of your browser.
In the opened view you can download or print single pages as PDF. The navigation to the different pages works via index, with the arrows left and right or by entering the page number directly into the input field.
If you need the complete catalogue offline, than choose the
PDF file, you can download with one click
. You can see the flip animation only online in your browser.
Our flip catalogue